Nerang shade sails
---
Driveway Shade Sails are a popular way to cover large driveways at a fraction of the cost of traditional building methods – often freeing up the garage to extend your living space.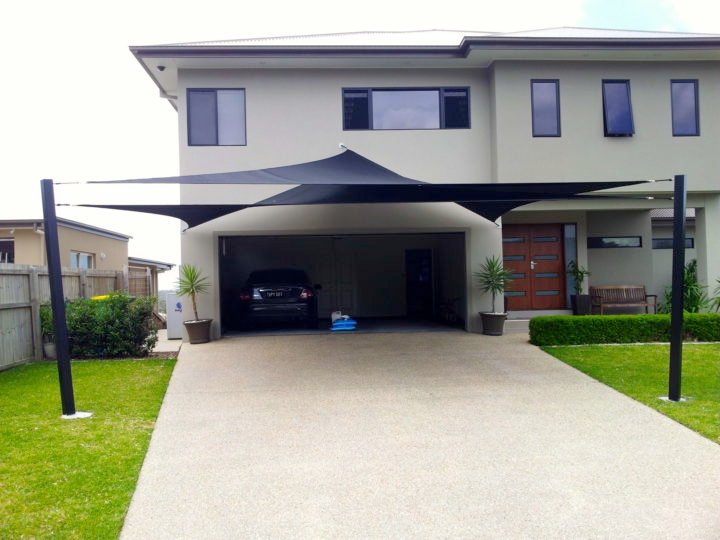 With a variety of fabric choices that offer over 90% blockage of UV light, and the ability to provide just shade or all weather protection, we can offer a cost effective solution to your Driveway Shade Sails needs.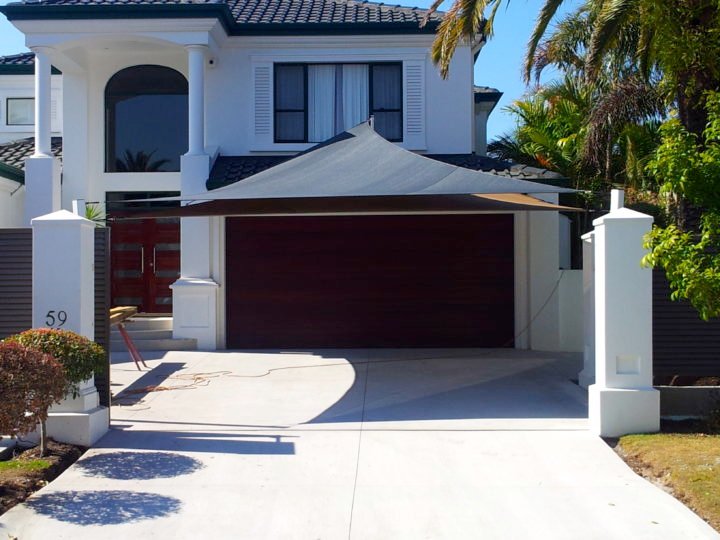 As you can see, our Sailworx Shade Sails provide a classy solution for any home.  And with 20 years experience in Gold Coast Shade Sails, you can rely on us – We even built Seaworld's shade Sails.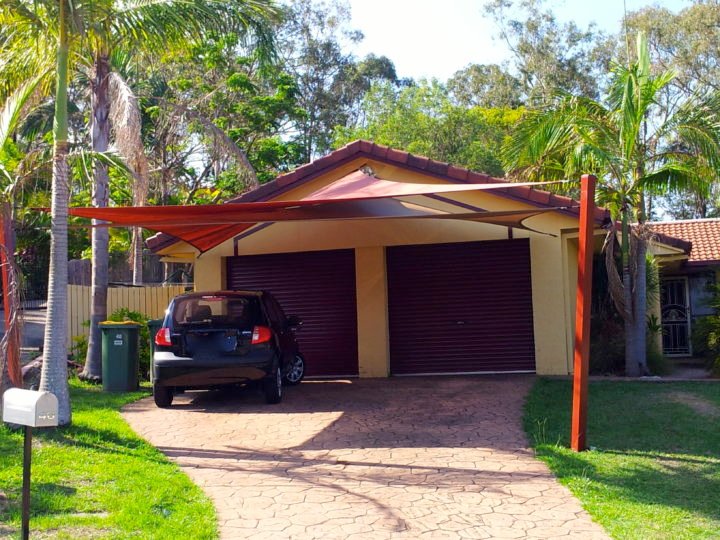 Sailworx Shade Sails can be used to provide shade for extra cars, or to free up your garage to provide extra rooms.  As you can see from the pictures, single shades can be figured in a variety of ways to give you the look you want.
Each sail has been specially designed to withstand a serious amount of pressure. Each sail is mounted to steel posts that won't flap or move even with wind speeds up to 100 kph.
Another great way to enhance space is to use your driveway – especially a wide driveway – to provide a great outdoor eating area.  This can be with conventional shade sails or rigid shade sails, allowing the installation of lighting. As you can see, this can be applied to large residential or even commercial areas (see above) or to any family home
Driveway Shade Sails can be used in a variety of situations.  If you have a space problem, ring Tony on 0417 144 582 and we can come up a solution using our Nerang Shade Sails !
We also provide a follow up with a Re-Tensioning service, as these structures need to be tightened up from time to time.
Seaworld and Bunnings are among our many satisfied clients – are you ready to join them?  Ring Tony on 0417 144 582 for a Free Quote on you Gold Coast Shade Sails.